Train Transfers To and From Cleveland Hopkins Airport



Cleveland Hopkins International Airport Train Transfers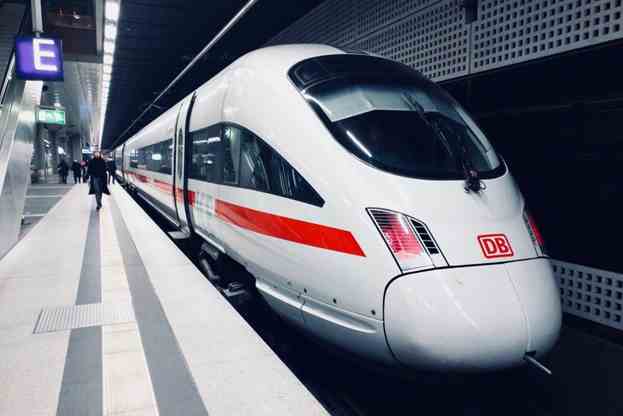 After arriving at Cleveland Hopkins International Airport please remember to collect your entire luggage from the baggage claim area before proceeding to the Airport Station for transfer.
Trains at Cleveland Airport
RTA, Greater Cleveland Regional Transit Authority, operates several means of public transportation in Cleveland, including the rapid transit trains. RTA's Red Line conveniently connects Cleveland Hopkins International Airport with the downtown Cleveland transit station Tower City (– Public Square) Station where it is possible to transfer to other lines or buses.
RTA's Red Line began direct services from downtown Cleveland to the airport, as the first ever Rapid Transit servicing an international airport in North America in November 1968.
RTA's Airport Station is located on the lower level of the terminal building. To reach it take one of the escalators or elevators, located near the center of the baggage claim or ticketing levels, to the lower level.
The Red Line operates from approximately 4.00 AM to around 12.30 AM all days of the week, with departures every 15 minutes for the majority of the day, although the waiting time may be longer during some periods of the day.
The trip from the airport to downtown Cleveland takes less than 30 minutes one way.
Fares and Tickets
Tickets can be purchased from the Ticket Vending Machines (TVM) located at the Airport Station. Exact fare is required if not using a credit or debit card.
For travelers wanting to transfer to another line or vehicle to complete the journey it is recommended to purchase a 5-trip farecard which includes transfers.
For travelers wanting unlimited rides an entire day the All-Day Pass is the best option, and there are also 7-Day passes and All Monthly Passes available for those planning to do a lot of traveling within the RTA system.
Make sure to keep your ticket/pass/farecard activated and handy in case the Transit Police asks to see your Proof of Payment while in transit.
Which Train services/routes have stops at Cleveland Hopkins Airport?
Heavy Rail
Train Service Operated By Greater Cleveland Regional Transit Authority
Red Line - Airport
Red Line - Stokes / Windermere
Red Line - Tower City / Public Square
Where are the Train Stops at Cleveland Hopkins Airport?
| | Train Station Name | Latitude | Longitude | View on Map |
| --- | --- | --- | --- | --- |
| directions_train | AIRPORT STATION | 41.410846 | -81.837055 | View |