Bus Transfers To and From Cleveland Hopkins Airport



Buses from Cleveland Hopkins Airport with Bus Routes and Times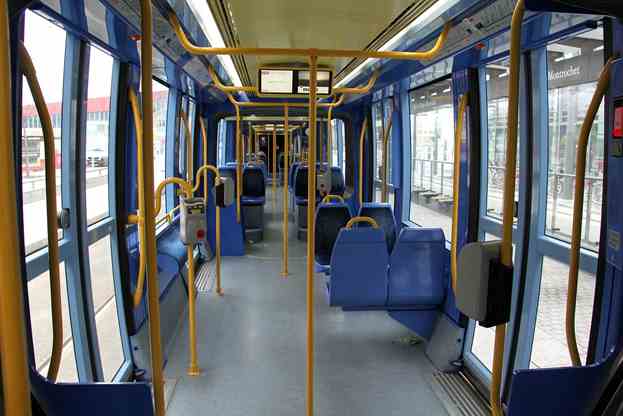 While there are no buses servicing Cleveland Hopkins International Airport directly the RTA Red Line rapid transit train connects travelers with Tower City Station, also known as Tower City – Public Square or Tower City Center.
From here it is possible to transfer not only to RTA's Green and Blue Lines, but also to RTA bus lines 1, 3, 8, 9, 11, 14, 14A, 15, 19, 19A, 19B, 22, 25, 26, 26A, 39, 45, 51, 51A, 53, 53A, 55, 55B, 55C, 71, 77, 90, 251 and B-Line Trolley, as well as to Laketran 10, 11 and 12, Metro RTA 61 and SARTA 4 as well as Healthline.
Although RTA's bus route 22's night service previously stopped at the airport this is no longer the case.
Greyhound Buses
The nearest Greyhound Bus Station to the airport is located in downtown Cleveland and the best way to get there through public transportation is to take the RTA Red Line transit train from the Airport Station located on the lower level of the terminal building to Tower City Station.
From here it is a 20 minute walk to the Greyhound Bus Station, but several of the bus routes mentioned above either stop at or near the station. At the time of writing the following bus routes can be used to transfer from Tower City Station to the Greyhound Bus Station: Healthline, 3, 9, 14, 14A, 15, 55, 55B, 55C, 77 and 251.
Shuttles
There are a number of hotels that offer shuttle services to their guests, these are arranged or booked in advance by the traveler or a representative of the traveler.
There are also shuttle companies that offer their services to travelers.
When arranging a shuttle pick-up or drop-off please make sure to know where the pick-up is taking place as the shuttle companies are only allowed to pick-up in specific locations and they may vary or change.
Which Bus services/routes have stops at Cleveland Hopkins Airport?
Replacement Bus
Bus Service Operated By Greater Cleveland Regional Transit Authority
66R Red Line to Airport
66R Red Line to Tower City
Where are the Bus Stops at Cleveland Hopkins Airport?
| | Bus Stop Name | Latitude | Longitude | View on Map |
| --- | --- | --- | --- | --- |
| directions_bus | HOPKINS AIRPORT GROUND TRANSPORTATION CENTER | 41.410638 | -81.83601 | View |