Taxi Transfers To and From Cleveland Hopkins Airport



Cleveland Hopkins Airport Taxis - Fares, Distances and Where to Find Them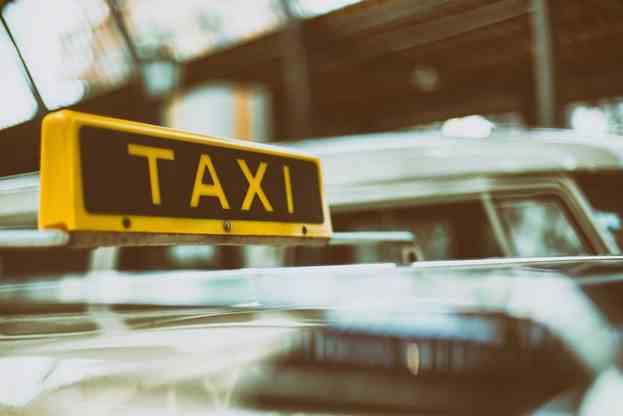 When arriving at Cleveland Hopkins International Airport and before proceeding to the taxi, limousine or rideshare pick-up location please make sure to collect your entire luggage from the baggage claim area. Other options for transfer are shuttle, train, and rental car.
Taxis
At Cleveland Hopkins International Airport all taxis pick-up and drop-off their passengers in one single location, at the taxi entrance located at the south end of the Baggage Claim area.
A representative from the taxi companies will be present at the south entrance to assist customers arriving wanting a taxi.
CLE customers will be charged the normal rates for transfer from the airport. The travel time from the airport to downtown Cleveland is around 20-25 minutes depending on traffic and the fare is around $45-50 depending on where in the city the destination is located.
While there are several taxi cab companies servicing the airport they are all white and they are available 4 hours a day, every day of the week.
There is a $1.00 charge added to all rates for the fuel. It is not mandatory to tip the driver.
Payments may be made with either cash or credit card.
Limousines
Limousine companies have to have a permit to wait for the traveler on airport grounds and they are currently operating from the east end of the terminal in the "old limo lot".
Limousine services have to be arranged before the traveler arrives at the airport as there is no walk-up limousine service available. For more information contact the limousine company of your choice.
Rideshares
Rideshare companies are allowed to pick-up and drop-off their customers on either the departures (upper) level or the arrivals (lower) level of the airport.
Ride shares are arranged through the company's app or website beforehand.
Ground Transportation Office
The ground transportation office currently has reduced opening hours and is open Monday-Friday 9.00 AM – 3.30 PM, closed on Saturdays and Sundays.